Your Home Sold or I'll Sell it for FREE!
 
 Home Seller & Gil Szabo must agree on market value and completion dates. 
Don't Get Stuck Owning TWO Homes! 
Your biggest dilemma when considering purchasing another home is deciding whether to buy first or sell first. Either way is risky. You don't want to get stuck owning two homes or no home at all. 

When you list your home with me, you receive my better than risk-free offer. In fact, you are doubly protected, and here's how.
1. You receive my Upfront Guaranteed price in writing that I will sell your present home before you take possession of your next one.
2. If you receive an offer that is higher than the guaranteed price from an outside buyer, you get the higher offer, not me.
This means that when you see a home that you like, you can react immediately and negotiate the lowest price possible with a firm, cash offer (with no conditions).
For more information on this exciting program please fill out the form below. 
Click the Submit button at the bottom of the form to send it.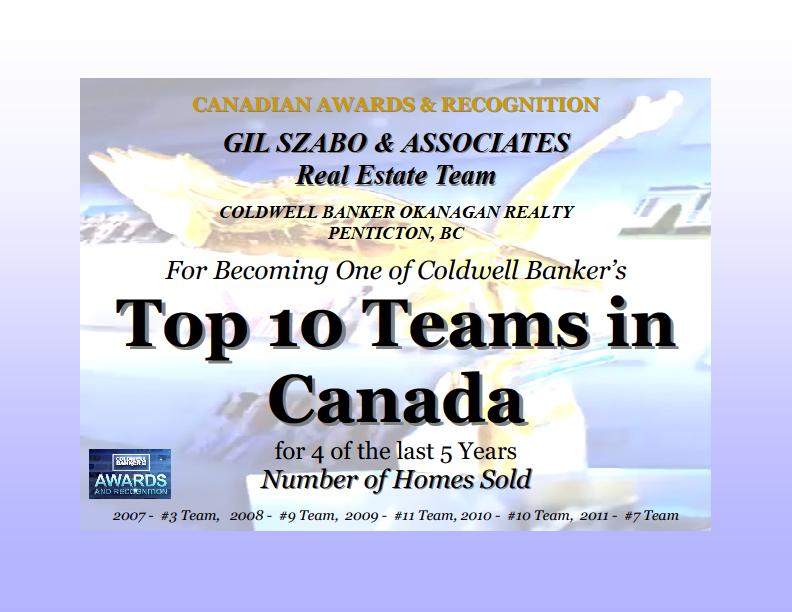 ---
Testimonial:
Gils Guaranteed Sale Program speaks for itself and they went above and beyond to keep all their promises He and went out of his way to make things work for us and even got a couple extra days for us to actually make our move. Gils office staff was very cordial and always kept us well informed. Gil and his team relieved all our stress about our move and made the transition to our new home incredibly easy Their service was outstanding and they actually went above and beyond all our expectations A job well done Thank you so much




Aubrey Evelyn Warrington



---
Testimonial: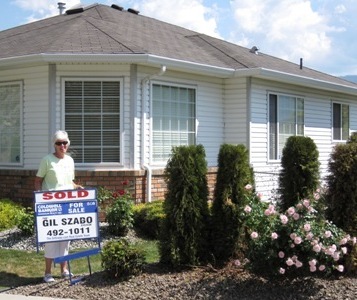 You actually bought my home so that I could buy my dream home!
I can't tell you how extremely happy I am with the results you got for me while selling my home and purchasing my new one. Looking back it's clear to me that I should have called you in the first place. You actually bought my home so that I could buy my dream home! It was such a relief and a weight off my shoulders just knowing that my home was sold no matter what. Your entire team was very helpful and it is obvious that you all work to a higher standard. The weekly updates were much appreciated and important to me.  I am not aware of anyone else who would actually keep a promise so big that they would buy my house so that I could go on to purchase another! You stood by your promises and I couldn't be happier! Thanks again for everything.

Valerie Lockstead
---
Testimonial: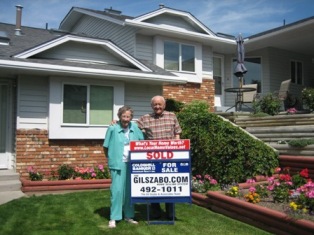 Gil absolutely lived up to all his promises.
Gil actually bought someone elses home so they could buy ours! We did not have to entertain another offer "Subject to Selling" their home. We find it hard to imagine someone would buy someone elses home so that they could buy ours. Gil absolutely lived up to all his promises completely and then went further to ensure we were looked after. My wife and I realize just how fortunate we were to have found you and we can't thank you enough for the wonderful job you did for us. The uncertainty of not having our home sold caused us a lot of sleepless nights. Finally now that our home is sold, we got a good night sleep again.
The uncertanty of not listing our home sold caused us alot of sleepless nights. Finally, now that our home is sold, we got a good nights sleep again.

Ron & Ruth Goodwin
---
Testimonial:
Our Home SOLD in 30 Days for $6,000 more !
There was absolutely no comparison between what you did and what others had done for us. It seemed every thing you did far exceeded our expectations. Shortly after we were finished with our other Realtor, we listed our home with you and SOLD it in 30 days for $6,000 more than we even had it listed for with the other Realtor. Then, once we had found a home that we really wanted, we couldn't afford to buy it without, first, selling our home. We did not want to loose the opportunity to buy the home we had fallen in love with, so Gil stepped in and gave us an unconditional offer to buy our home, which we accepted. The story gets better though. We received another offer from someone else to buy our home , which we had just agreed to sell to Gil unconditionally. The new offer was for $10,000.00 more money than we had accepted from Gil. What happened next was just incredible, and went way above and beyond what we would ever expect a Realtor to do! Gil, very professionally, helped us put the new offer together with another buyer, and actually allowed us to sell the home to someone else for a lot more money than we had accepted from Gil! We got to keep the additional $10,000.00, not Gil, and we were able to buy the home of our dreams! Thank you so much Gil!

Manuel & Lisa Almeida
---