Penticton's Real Estate Market Shows Signs of Recovery Despite Interest Rates
Although home prices peaked from April to October 2022, the acute shortage of housing of all types will keep demand very high for the foreseeable future.  
30 homes traded hands in Penticton in April, which is almost what we would expect in a normal market however other markets, such as Toronto are seeing multiple offers 57% of the time, which we will start seeing again. The average sale price was back up to $844,028, only 3.88% below where we were one year ago.  
In the South Okanagan, 63 homes traded hands at an average price of $833,098, only 2.82% lower than at this time last year.  
The housing crisis locally is causing buyers to rethink their wants and needs, and settle for homes that meet their needs with fewer wants from the wish list.  
Interest rates are holding and are expected to ease slightly in the fourth quarter of this year. Home price increases will likely surpass the benefit of waiting for lower interest rates.  
Ratehub is quoting 4.29% for a 5 year term mortgage which is still substantially lower than the 7.2% 30 year average mortgage rate.
Buyers are coming to the reality that the super low 2% mortgages were a thing of the past.
Need to Sell Your Home Fast For Top Dollar? 
You can call our office anytime at 250-492-1011 for a FREE Quick Over-the-Phone Home Evaluation. As it's the name implies this is a NO cost, NO obligation way of learning what your home could sell for in today's market.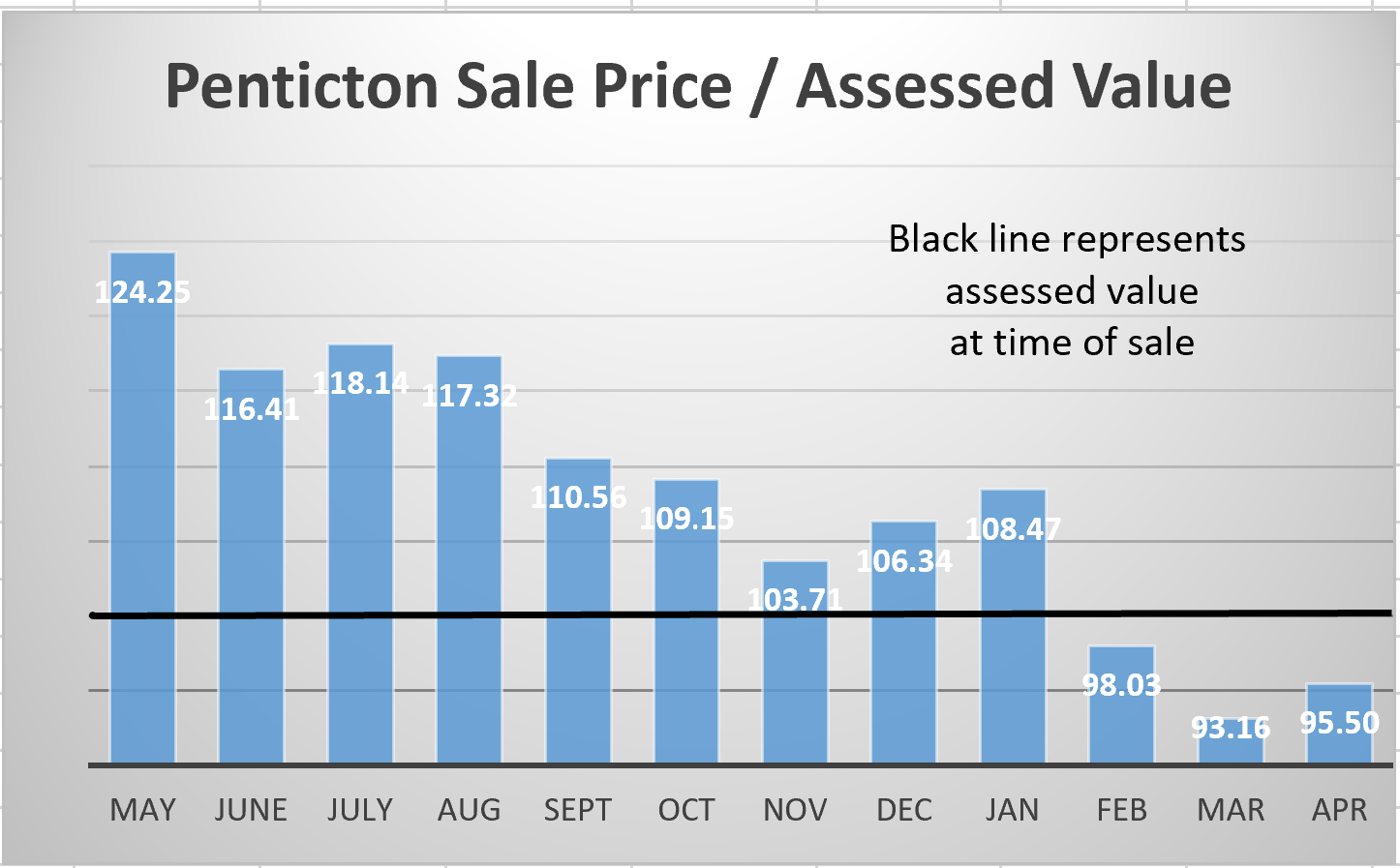 Looking To Retire In Penticton? 
You can call our office anytime at 250-492-1011 or Click Here to view available Waterfront Homes In Penticton
Lack of Inventory Creating Tighter Market Conditions Across BC
Vancouver, BC – May 11, 2023. The British Columbia Real Estate Association (BCREA) reports that a total of 7,427 residential unit sales were recorded in Multiple Listing Service® (MLS®) systems in April 2023, a decrease of 17.7
% 
from April 2022. The average MLS® residential price in BC was 995,506 down 5.6
% 
compared to the average price of close to $1.1 million in April 2022. The total sales dollar volume was $7.4 billion, representing a 22.5
%
decrease from the same time last year.
"BC home sales have now risen for three consecutive months, but that recovery in sales has not been matched by listings which continue to fall well below normal levels," said BCREA Chief Economist Brendon Ogmundson. "As a result, average prices across the province are once again rising, recovering much of the decline since prices peaked early last year."
Average home prices, while still down year-over-year, are rising on a monthly basis in most markets.
The average price in BC has now risen for three consecutive months and is up over 9% since the start of 2023.
Year-to-date, BC residential sales dollar volume was down 44.1
%
to $21.4 billion, compared with the same period in 2022. Residential unit sales were down 37.1
% 
to 22,417 units, while the average MLS® residential price was down 11.2
%
to $954,984.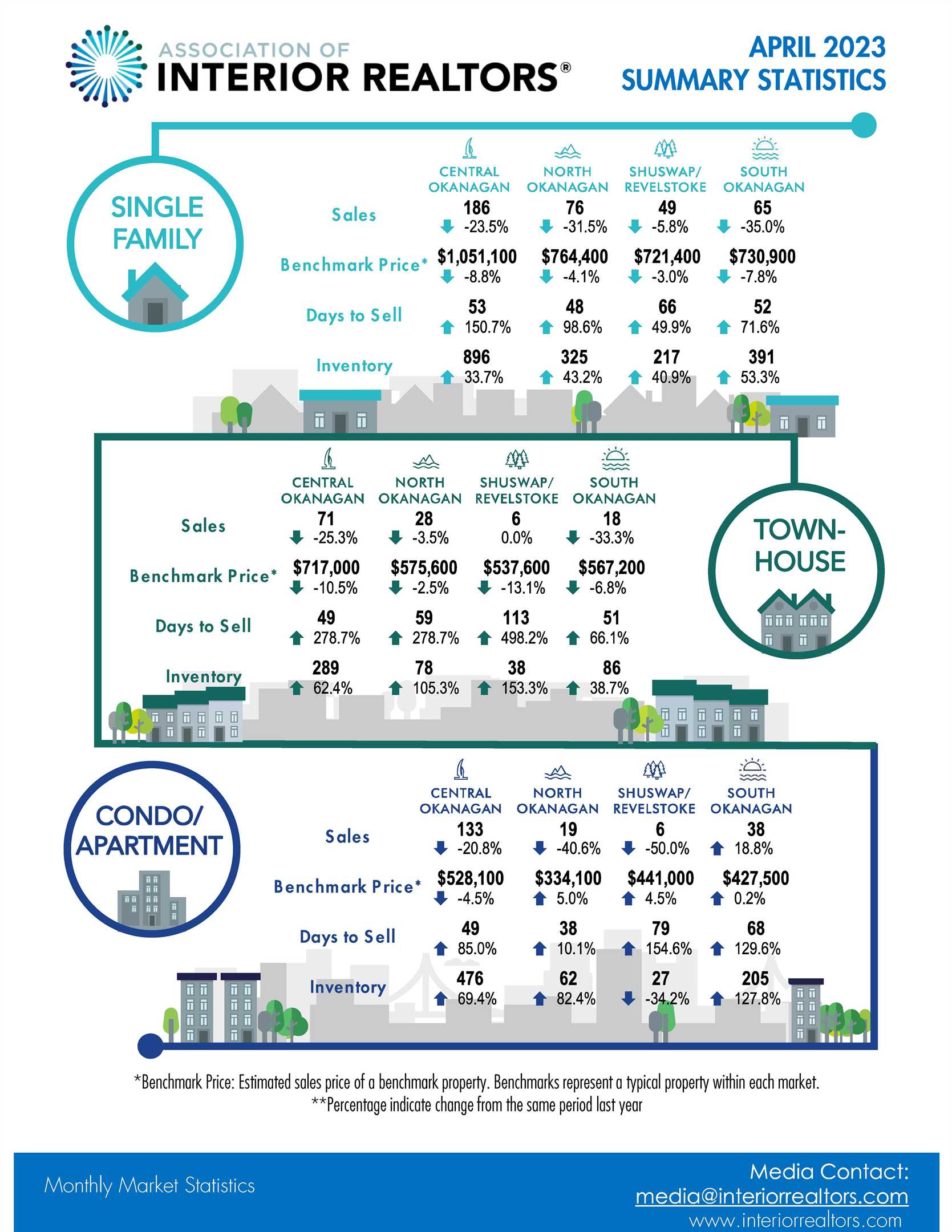 VIP Buyers Get Priority Access  
Become a VIP Buyer & Get Priority Access to the Best Properties BEFORE Other Buyers. Call 250-492-1011 or Click Here to get started.