Penticton's Real Estate Market Updates
34 homes traded hands in Penticton in May, almost exactly as many as we would expect in a normal market. The average price of homes in Penticton is up 1.35% over the same time last year as the ongoing shortage of homes is causing buyers to pay more money for homes due to the lack of supply.
Currently 233 homes for sale in Penticton, where in a normal market would expect closer to 300 homes for sale. Rising interest rates and increased inventory levels are likely to slow rapid price growth, the ongoing housing crisis will continue to influence home values for decades to come.
Currently, Canada is building fewer housing units than we did 50 years ago while to population has nearly doubled. Home prices now have actually returned to peak levels reached before rapid interest rate hikes a year ago. There is still strong demand for homes however as inventory levels continue to rise there will be less competition for home buyers. This too may be just a short-term constraint until buyers have come to grips with slightly higher rates. Predictions are still to see mortgage rates starting to ease in the fall causing many buyer to sit in the wings waiting for a better time to buy. This may be a mistake because as interest rates ease, buying will increase again driving prices further upwards.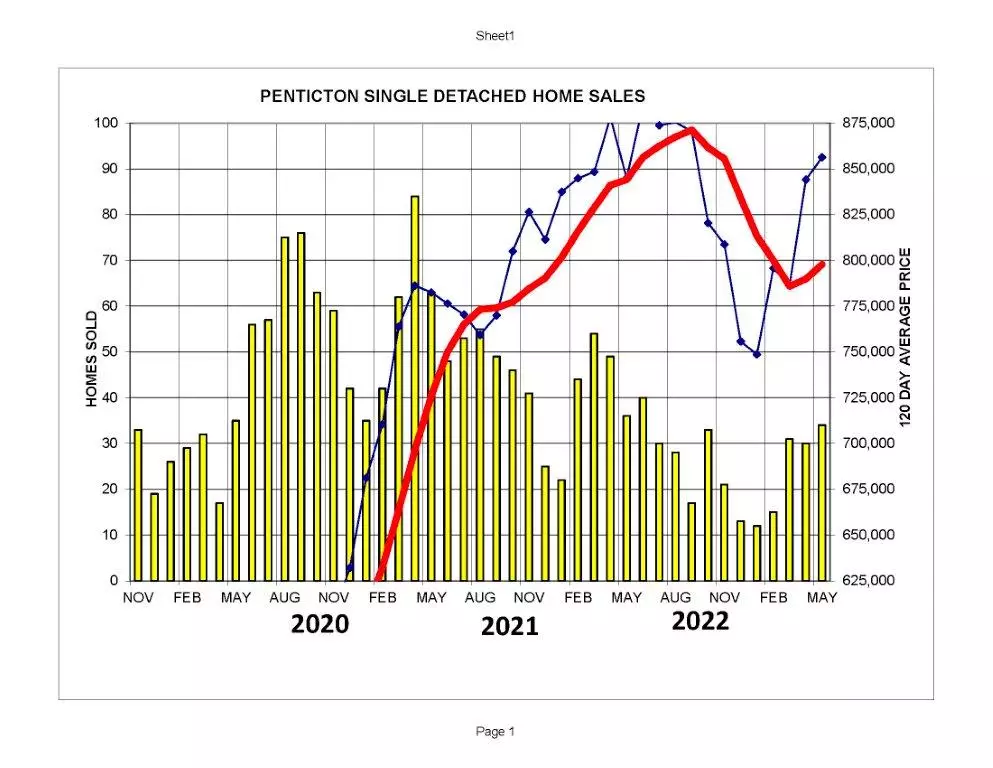 Need to Sell Your Home Fast For Top Dollar? 
You can call our office anytime at 250-492-1011 for a FREE Quick Over-the-Phone Home Evaluation. As it's the name implies this is a NO cost, NO obligation way of learning what your home could sell for in today's market.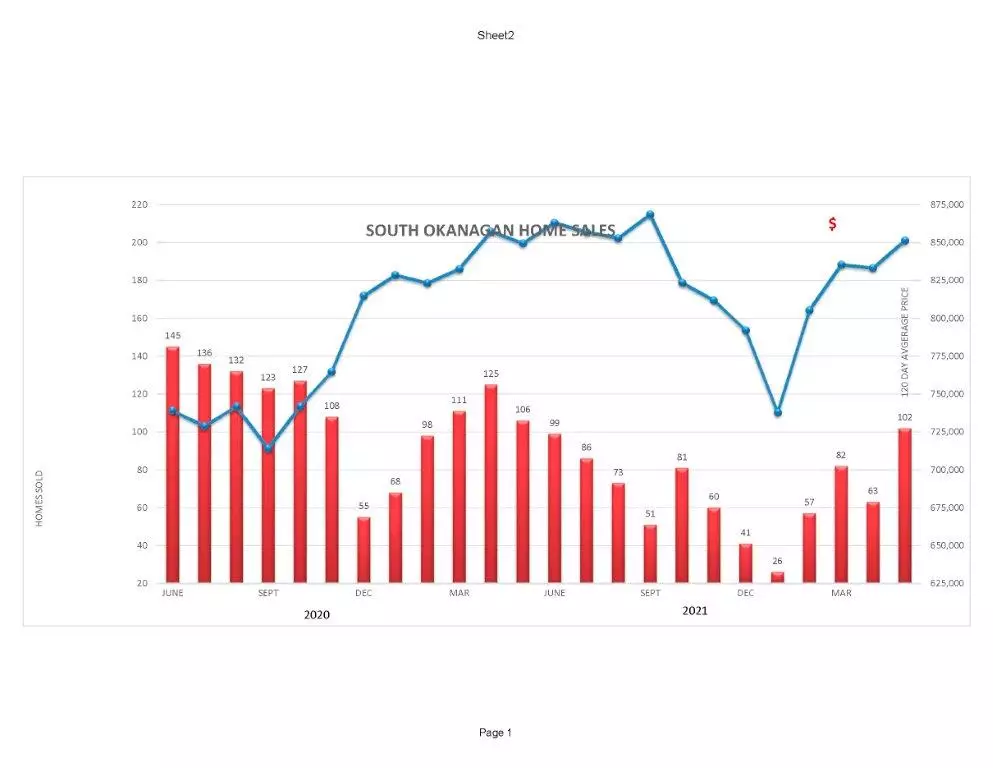 Looking To Retire In Penticton? 
You can call our office anytime at 250-492-1011 or Click Here to view available Waterfront Homes In Penticton
Strong Rebound for BC Home Sales in May
Vancouver, BC – June 14, 2023. The British Columbia Real Estate Association (BCREA) reports that a total of 9,191 residential unit sales were recorded in Multiple Listing Service® (MLS®) systems in May 2023, an increase of 9.9 percent from May 2022. The average MLS® residential price in BC was $1.02 million up 3 percent compared to May 2022. The total sales dollar volume was $9.4 billion, representing a 13.2 percent increase from the same time last year.
"Home sales in May were surprisingly strong," said BCREA Chief Economist Brendon Ogmundson. "Normally we'd expect to see a more persistent, negative impact from the last year of rising interest rates on sales. Instead, sales staged an early recovery in the spring returning to a normal pace of sales well ahead of schedule."
The average home price in BC has now recovered much of the decline over the past year and is now back over $1 million for the first time since April 2022.
Year-to-date, BC residential sales dollar volume was down 33.9 percent to $30.8 billion, compared with the same period in 2022. Residential unit sales were down 28.1 percent to 31,631 units, while the average MLS® residential price was down 8.2 percent to $973,085.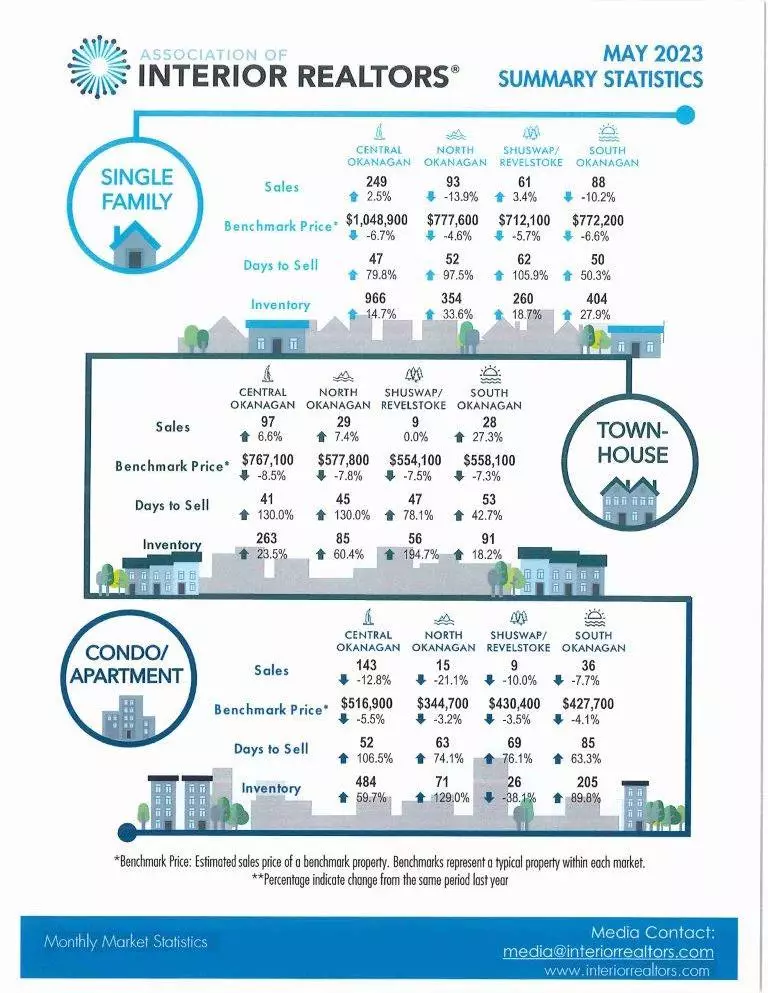 VIP Buyers Get Priority Access  
Become a VIP Buyer & Get Priority Access to the Best Properties BEFORE Other Buyers. Call 250-492-1011 or Click Here to get started.